Student Event Team (SET)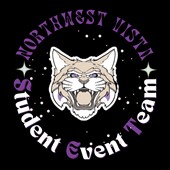 WHAT IS THE STUDENT EVENT TEAM?
The Student Event Team (S.E.T.) invites all NVC students to help them plan and provide on campus, off campus and virtual events. The goals of S.E.T is to provide educational, cultural, social, and wellness opportunities to help NVC students connect with their college and build a lasting true college experience.
Events for NVC students planned by NVC students, We are students who make fun events for the other students on campus so that they can remember their college years as fun than just coming to school to work.
Want to join our team as an officer?
As an officer, you will be given opportunities to showcase your creativity, gain valuable leadership and team building skills through planning and implementation of events. This experience will also help you build your resume and gain a competitive edge when applying for scholarships, transferring to universities and requesting letters on recommendation. It is a rewarding experience not only for you but for our NVC students. What else could be better than Events for NVC students planned by NVC students.
CLICK HERE FOR APPLICATION
Would you like to join as a member?
Members help give ideas, help out when they have the time to, help plan some of the events as well. There will be regular meetings in the fall semester.
CLICK HERE FOR UPCOMING EVENTS!
For assistance or information contact: nvc-set@alamo.edu